M40's Wilderness Survival Store - The best damn kits on the market, period.
All kits are hand assembled by me in my home, not by a villager in a Shanghai sweat shop!
---
Volume Order - 8 M40 ATV Survival Kits - See kit details below
M40's "ATV" Wilderness Survival Kit
I don't think I've ever crammed this much gear in this small a space before! This kit is designed specifically as a vehicle kit, but it's small enough to stuff in a jacket pocket or stash in a pack. It will fit in most water bottle or drink holders, whether on your bike, ATV, snow machine, or 4x4. Choose your paracord color for the double layer wrap... it might not look like it, but there's 50 feet of para cord there! Black and green as shown below, or choose coyote tan or hi-vis orange.
Optionally, you can purchase the aluminum cage vehicle mount shown in the picture below to hard mount this kit to a bike or wherever you might want to have it in easy reach.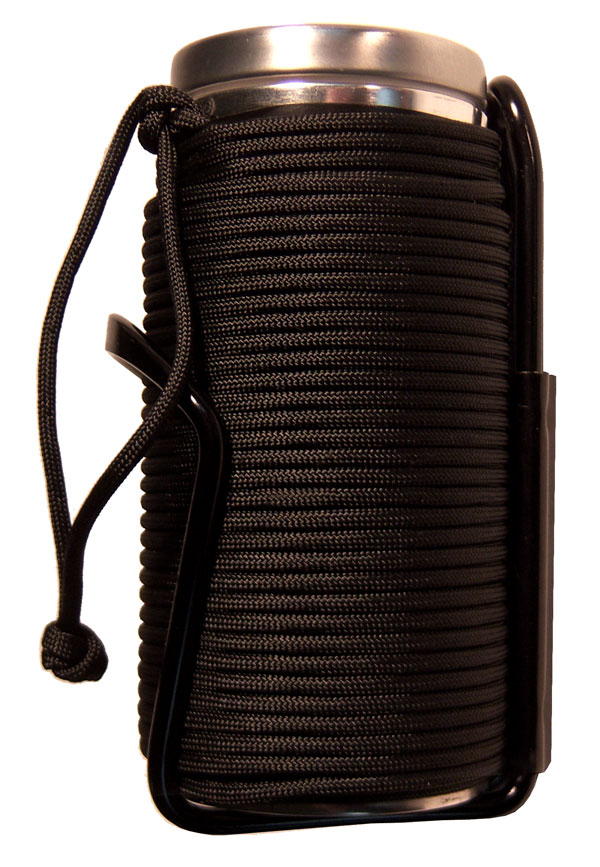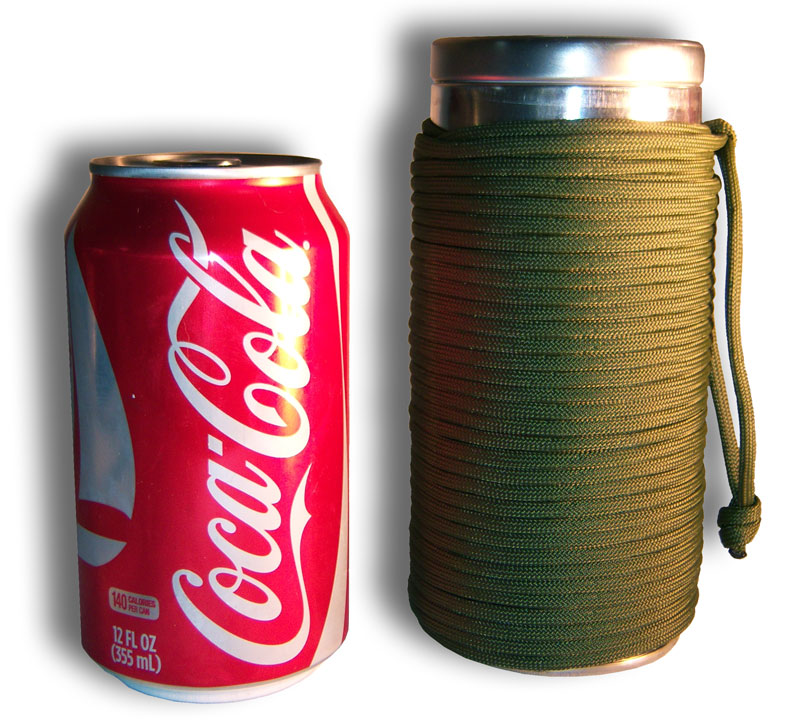 No... it doesn't come with the can of coke... but it comes with pretty much everything else!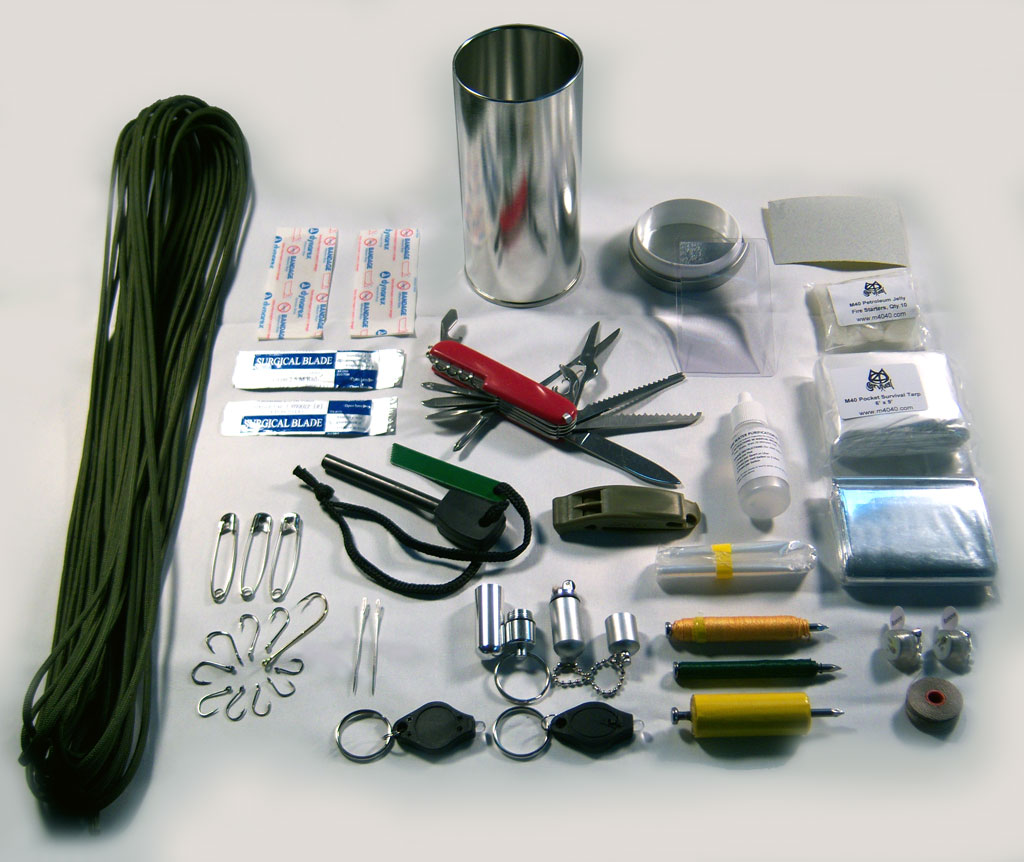 SEE FULL KIT ITEM LIST AND DETAILS BELOW
---
---
All Text, Graphics, Animations, Video, and Commentary on this website was created by, and is the intellectual property of m4040@m4040.com. All Rights Reserved. Unauthorized reproduction is punishable by up to a $500,000 fine or 5 years imprisonment for a first offense, and up to a $1,000,000 fine or up to 10 years imprisonment for subsequent offenses under the Digital Millenium Copyright Act (DMCA). Requests for use of this material should be forwarded to m4040@m4040.com. Why did I add this disclaimer? SEE WHY.