---
- Need Custom Kits or Volume Discounts? I'm willing to work with you and your group, organization, company or school to provide the quality kits and tools you require. Just EMAIL and ask!

- Read my article at Outdoor Hub: What is a Comprehensive Wilderness Survival Kit, and Why Should You Have One?

Limited Time Offer - Orders over $100 get the new M40 Survival shirt shown below for free! Email me with the size you want, or add it to the comments section during PayPal checkout.
---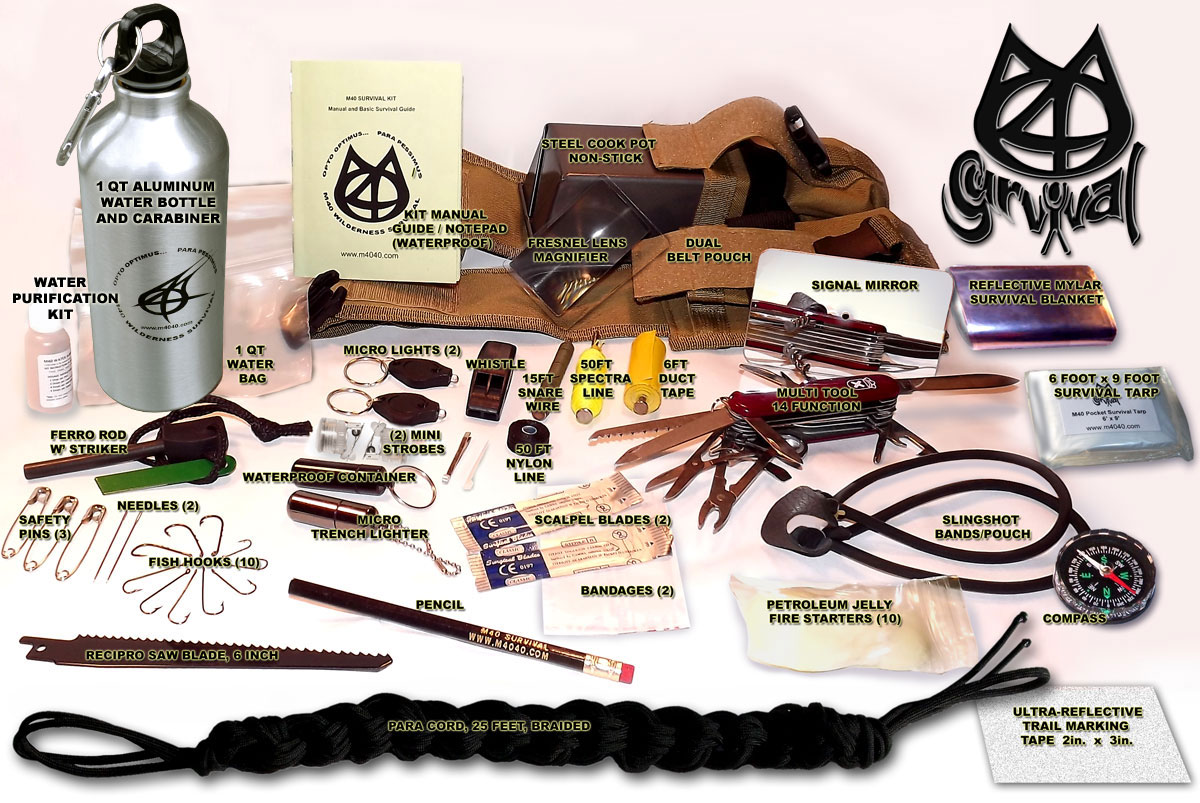 Fully Assembled Survival Kits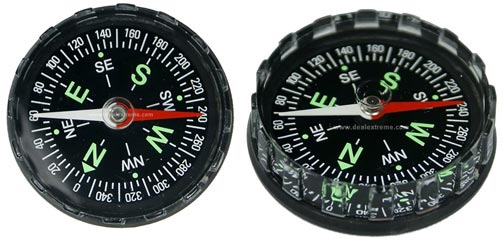 DIY Survival Kit Items
Custom Blades - Deluxe Spear Heads just added!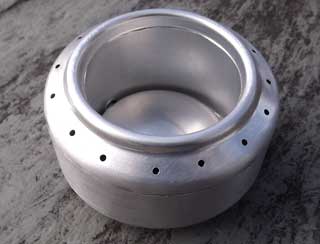 Other Gear -

Mini Stoves are back in stock!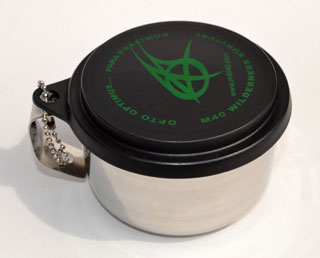 NEW GEAR - Just Arrived!
---

STORE RULES, Please take note!
- May change in the future, but for now... NO OVERSEAS SHIPPING... US Orders Only!
- Minimum Store Order is $40. If you attempt to place an order for less, I will simply bounce your payment right back!
- All posted prices include expedited shipping. All orders are shipped via USPS Priority Mail for delivery in 2-3 business days.
- At the moment, I am a 'one-man-show'. This is not a factory, and there are no secretaries, customer service or shipping departments. This means I am maintaining the site and store, ordering stock, shipping & receiving, testing gear, spooling/braiding line wire and cord, packing kits, grinding blades, and answering LOTS of questions. I'm working 6 days a week, and sometimes long hours. HOWEVER... I try to pack and ship all orders within 24 hours when things are 'normal'. Be aware of the Order Status bar above. When things get busy, your order may take an extra day or 2 to pack and ship. If you are placing a very large order, or have questions about stock levels, or individual items, please feel free to contact me.
- There is a LOT of gear in my kits, and I have a wide range of suppliers. They make minor changes from time to time, and I simply cannot do a big series of photo shoots every time the color or style of a small piece of gear changes. This means the color/appearance of one or more items in your kit/order may vary a bit from what is shown in the pictures, but functionality will be the same. Due to parts availability I sometimes need to make substitutions. When I substitute, it is usually with something better or more expensive than what is shown. I am also constantly striving to include the best possible gear in every kit I make, so I will sometimes move to a better item when the opportunity presents itself. Again, the kit pics may not be 100% up to date with the current config. If you have any questions as to the most current kit or gear configurations, just email me and ask.
---
All Text, Graphics, Animations, Video, and Commentary on this website was created by, and is the intellectual property of m4040@m4040.com. All Rights Reserved. Unauthorized reproduction is punishable by up to a $500,000 fine or 5 years imprisonment for a first offense, and up to a $1,000,000 fine or up to 10 years imprisonment for subsequent offenses under the Digital Millenium Copyright Act (DMCA). Requests for use of this material should be forwarded to m4040@m4040.com. Why did I add this disclaimer? SEE WHY.
RETURN TO M40 Wilderness Survival Site