M40's Wilderness Survival Store
Custom Wilderness Survival Kits, Blades, DIY Kit Items, and Unique Survival Gear Questions? Email: m4040@m4040.com
---
NOTE: This page is NOT a kit or survival item. It's merely a listing for a personal item I am selling!
---
1994 Fat City Cycles, Fat Chance Shock-A-Billy - Hand Built by Chris Chance in Massachusetts before the buyout!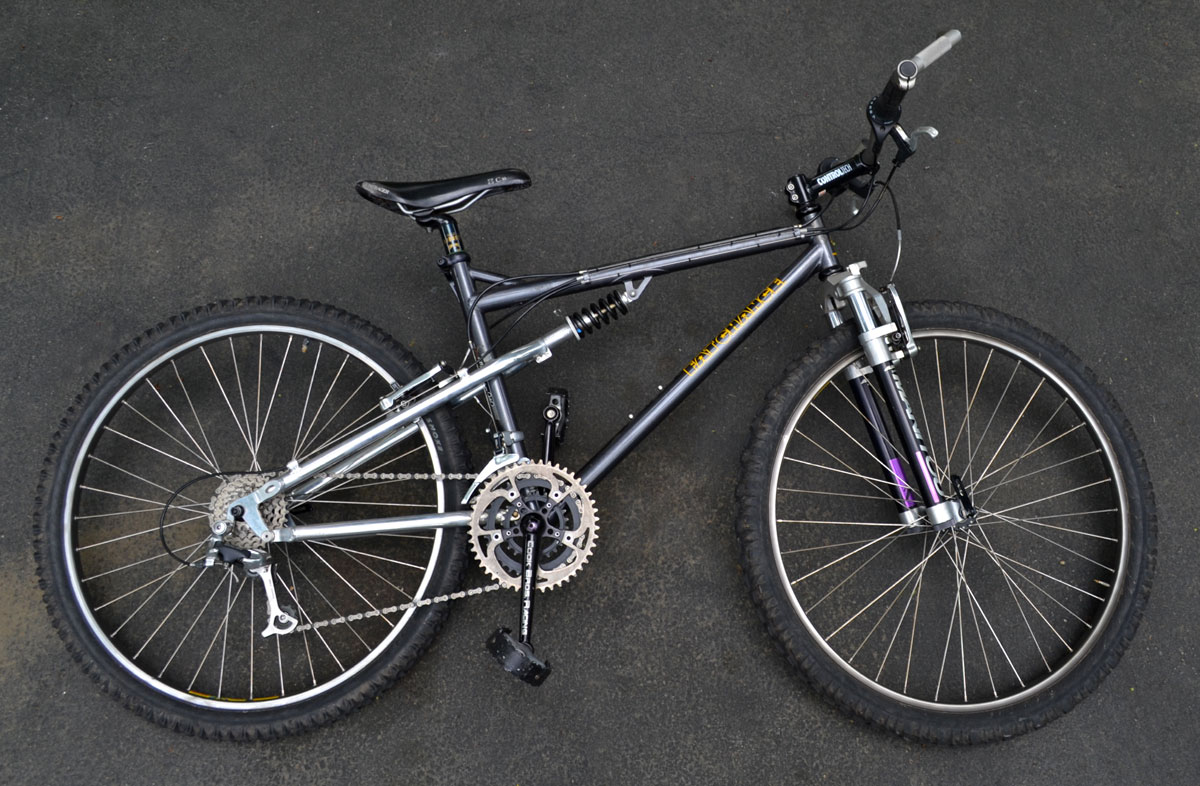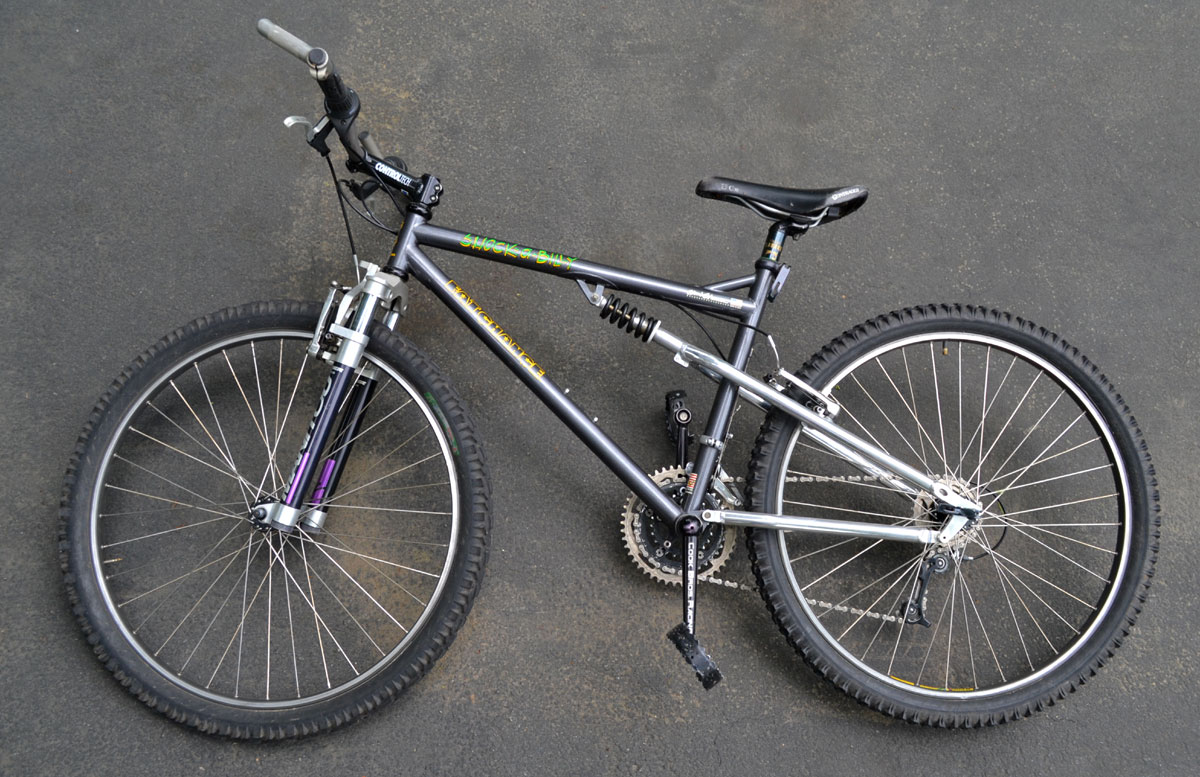 From the golden days of mountain bike design and manufacturing... a classic... a HAND MADE Fat Chance Shock-A-Billy.
This was built by hand in Somerville, Massachusetts by Chris Chance in 1994, and still rivals ANYTHING made today. This machine was built right, built light and geared for serious off road climbing and rough terrain. This bike has been lovingly and meticulously maintained over the years and is in PRISTINE condition. In the world of mountain bikes, this one could well be a museum piece, yet it's as ridable today as it was the day it rolled out of Chance's shop.
No damage, no dents, no dings and ready to roll. Chance's bikes were (and still are) sought by professional street and mountain bikers alike for their quality. Just Google "Fat Chance" and "Shock A Billy", and you'll see that there are collectors and owners clubs devoted to these rare masterpieces.

This particular bike was custom ordered in metallic charcoal color and picked up just before Fat City Cycles moved to upstate New York, making it one of a very few Shock-a-billies made in the Massachusetts shop.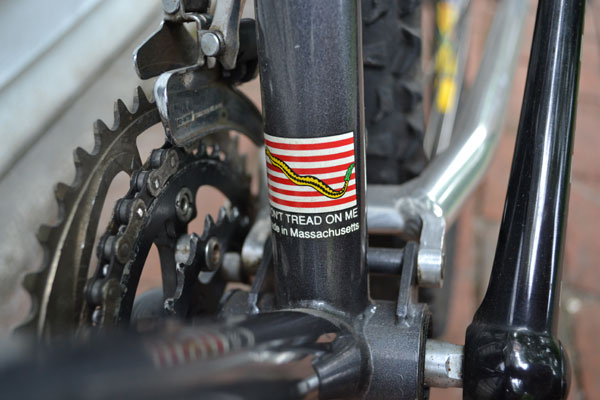 Frame labels are original and in good shape!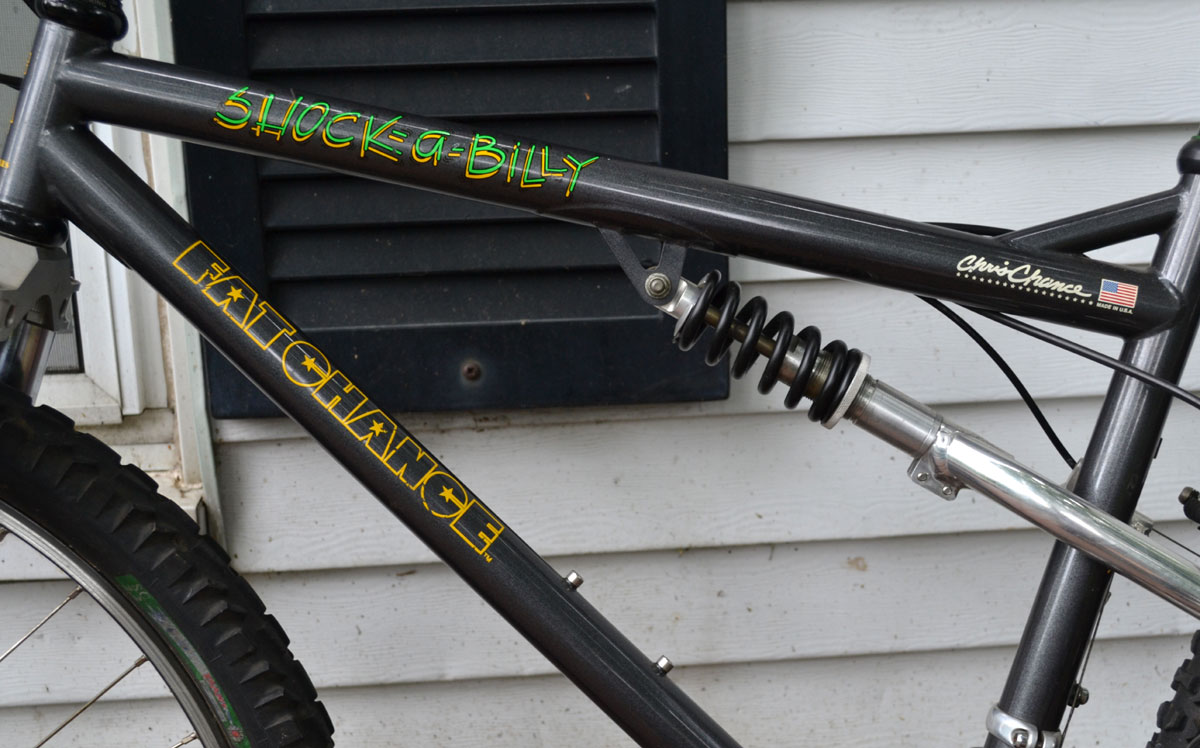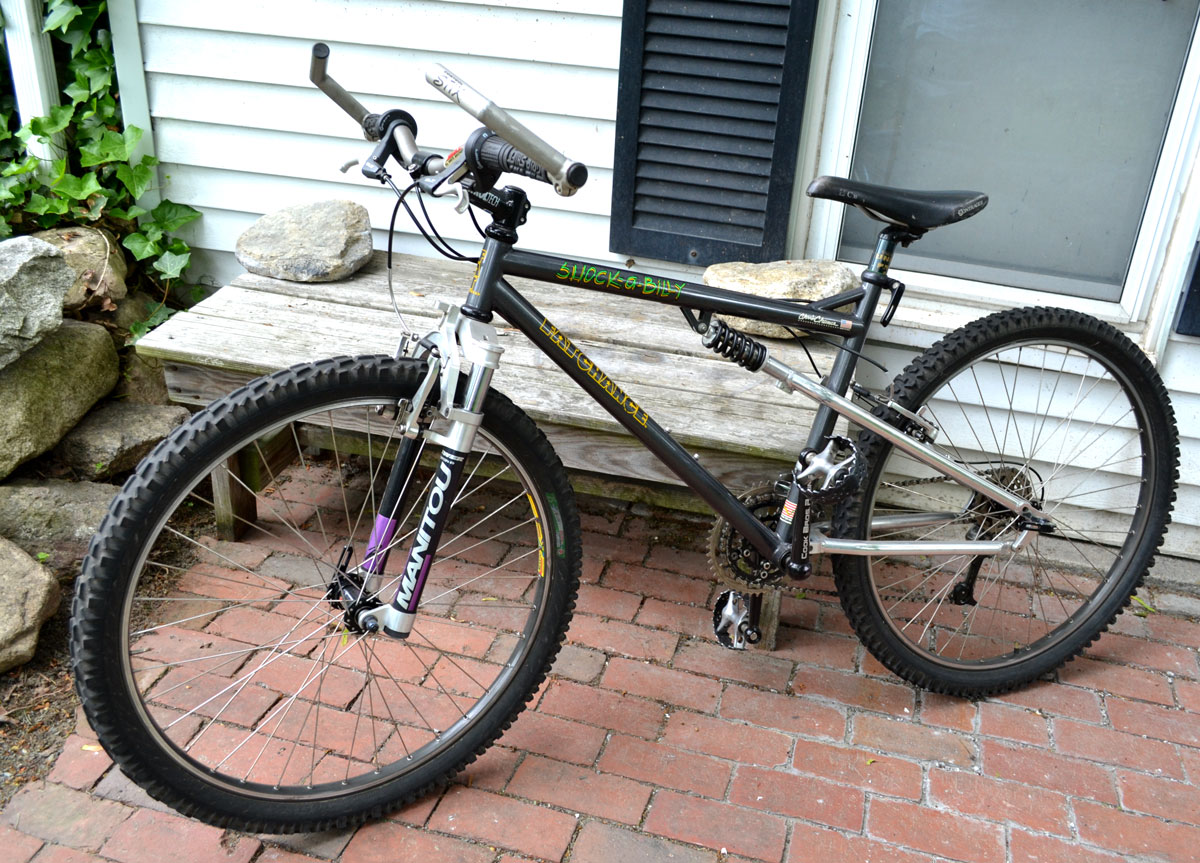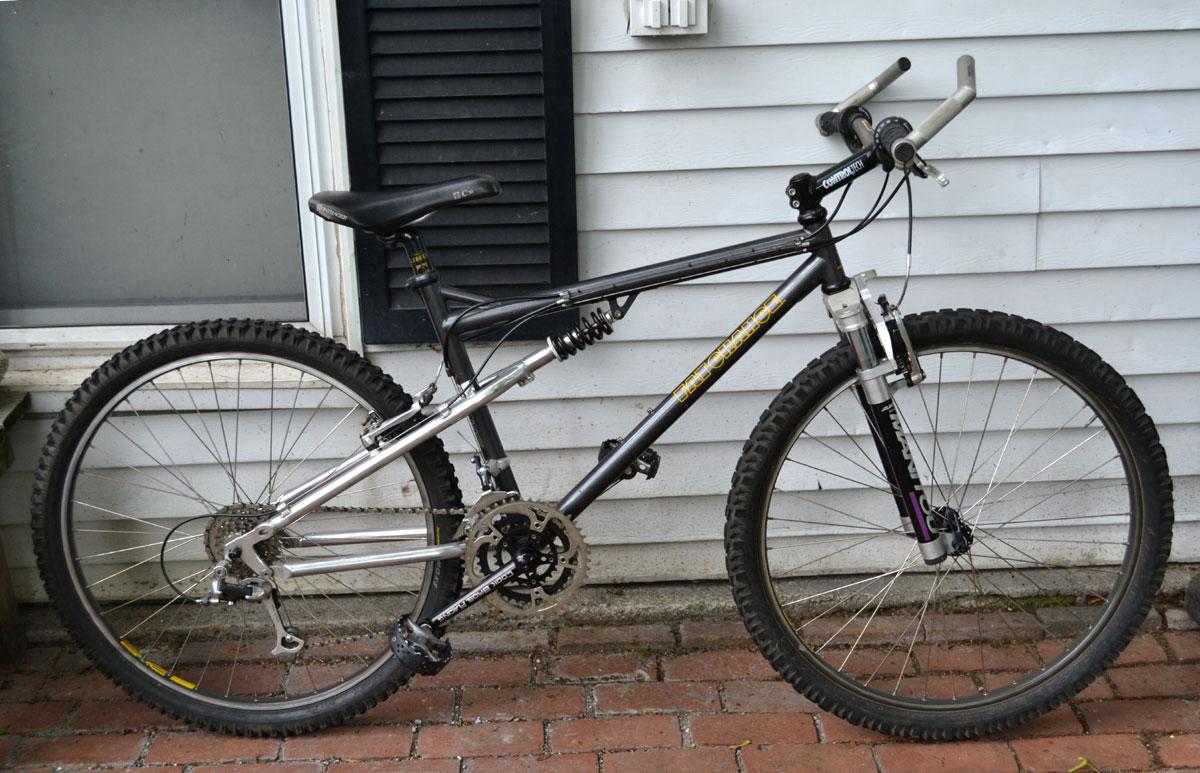 The only thing I can mention that may need work is the front shock. Over time, the urethane inserts hardened and crumbled with age. I have replaced them with non-original rubber and urethane inserts to make the shock workable and ridable. I can't say how long my fix will last, but there are urethane shock insert kits out there that may work better than my fix.
I will include the special shock tool that allows disassembly when/if necessary, and also some other tools that go with the bike (there is a specialized
lightweight and compact tool designed to fit most of the bike's hardware... kind of a jack-knife design that you can keep in your pocket).
I am asking $2,000 OBO for this bike.
I have seen similar ones (in much worse condition) sell for much more on the collector's market.
You can contact me with any questions at m4040@m4040.com
If you want to purchase, I will make necessary shipping arrangements and invoice through PayPal.
---
All Text, Graphics, Animations, Video, and Commentary on this website was created by, and is the intellectual property of m4040@m4040.com. All Rights Reserved. Unauthorized reproduction is punishable by up to a $500,000 fine or 5 years imprisonment for a first offense, and up to a $1,000,000 fine or up to 10 years imprisonment for subsequent offenses under the Digital Millenium Copyright Act (DMCA). Requests for use of this material should be forwarded to m4040@m4040.com. Why did I add this disclaimer? SEE WHY.