M40's Wilderness Survival Store - The best damn kits on the market, period.
All kits are hand assembled by me in my home, not by a villager in a Shanghai sweat shop!
---
NEW! - M40 "Chain Gang" Kit - A compact set of tools you can wear around your neck, drop in your pocket or to keep in a glove box. Volume discounts for multiple kits. These make great gifts for outdoorsmen, scouts, etc.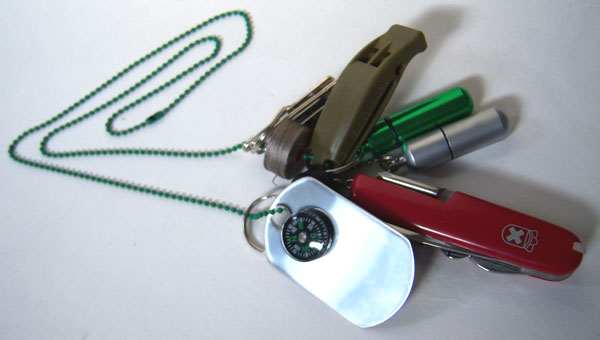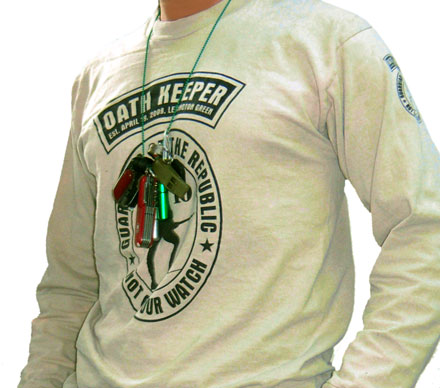 Chain Gang Kit Pricing
1 Chain Gang Kit - $25
3 Chain Gang Kits - $69 ($23/ea)
5 Chain Gang Kits - $100 ($20/ea)
---
Contents:
-1 Metal Link Chain, Green
-1 Multi-Tool, 14 Function
-50 feet Nylon Line (25Lb Test)
-100 feet Nylon Line (15Lb Test)
-1 Compass, small, Liquid Dampened
-1 Signal Mirror Metal (1"x2")
-2 Flashlights
-1 Micro Trench Lighter (aluminum)
-1 Watertight/Airtight Container (aluminum)
-1 Signal Whistle
-3 Nickel Plated Safety Pins, Large
---
FORUM 'RULE OF THREES'
Short Version - (1) Be Topical. (2) Be Original. (3) Be Nice.

Long version:
(1) Stay on topic - If the discussion wanders off topic or into nonsensical rambling, I will remove your comments. Repeated abuse will result in you being banned from posting here. If you post blatant spam here, I will ban you from this forum AND... I will submit you for removal from ALL Disqus forums.

(2) Be original in your postings. I will not tolerate lengthy cut and pastes, especially if you are not the author of said material. There is such a thing as copyright law, and I will quickly ban those who attempt to pass off the writings of others as their own.

(3) Please be nice... we all know what this means. I will not let those with "internet balls" turn my forums into gripe sessions, heated arguments or slanderous turd-hurling contests. There are no stupid questions... (okay maybe there are, but please remember that not everyone is a "survival expert"). Therefore, all questions should be considered valid as long as they meet the criteria of rules 1 and 2.
---
FORUM - M40 'Chain Gang' Kit Discussion - NOTE - For discussion on a different kit/subject, please navigate to that subject's page and use that forum!
---
---
All Text, Graphics, Animations, Video, and Commentary on this website was created by, and is the intellectual property of m4040@m4040.com. All Rights Reserved. Unauthorized reproduction is punishable by up to a $500,000 fine or 5 years imprisonment for a first offense, and up to a $1,000,000 fine or up to 10 years imprisonment for subsequent offenses under the Digital Millenium Copyright Act (DMCA). Requests for use of this material should be forwarded to m4040@m4040.com. Why did I add this disclaimer? SEE WHY.