M40's Wilderness Survival Store - The best damn kits on the market, period.
All kits are hand assembled by me in my home, not by a villager in a Shanghai sweat shop!
---
NEW! - M40 "Chain Gang" Kit - A compact set of tools you can wear around your neck, drop in your pocket or to keep in a glove box. Volume discounts for multiple kits. These make great gifts for outdoorsmen, scouts, etc.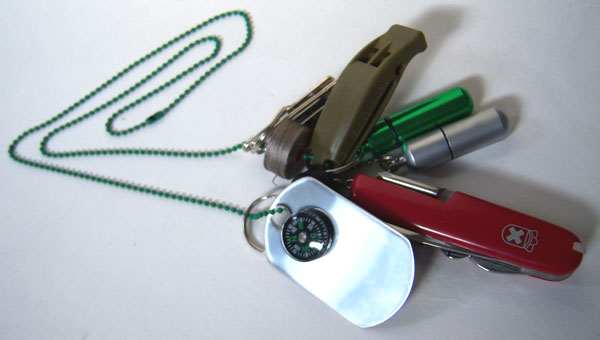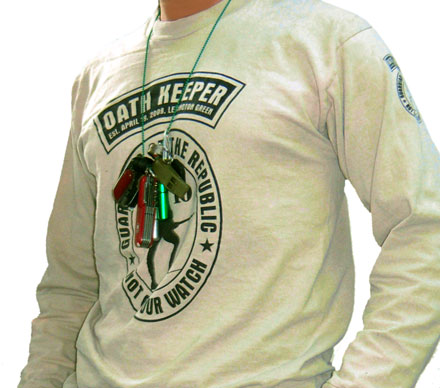 Chain Gang Kit Pricing
1 Chain Gang Kit - $25
3 Chain Gang Kits - $69 ($23/ea)
5 Chain Gang Kits - $100 ($20/ea)
---
Contents:
-1 Metal Link Chain, Green
-1 Multi-Tool, 14 Function
-50 feet Nylon Line (25Lb Test)
-100 feet Nylon Line (15Lb Test)
-1 Compass, small, Liquid Dampened
-1 Signal Mirror Metal (1"x2")
-2 Flashlights
-1 Micro Trench Lighter (aluminum)
-1 Watertight/Airtight Container (aluminum)
-1 Signal Whistle
-3 Nickel Plated Safety Pins, Large
---
All Text, Graphics, Animations, Video, and Commentary on this website was created by, and is the intellectual property of m4040@m4040.com. All Rights Reserved. Unauthorized reproduction is punishable by up to a $500,000 fine or 5 years imprisonment for a first offense, and up to a $1,000,000 fine or up to 10 years imprisonment for subsequent offenses under the Digital Millenium Copyright Act (DMCA). Requests for use of this material should be forwarded to m4040@m4040.com. Why did I add this disclaimer? SEE WHY.