M40 Basement Bladesmithing
Questions? Email: m4040@m4040.com
---
NICK'S CAMP KNIFE
Nick has been wanting to make a camp blade, and has been mulling designs for the past few weeks. We finally took up the project this past Sunday...
Camp knife concept as designed by Nick and drawn out in Sharpie on a 3/16 billet of 1095 high carbon steel…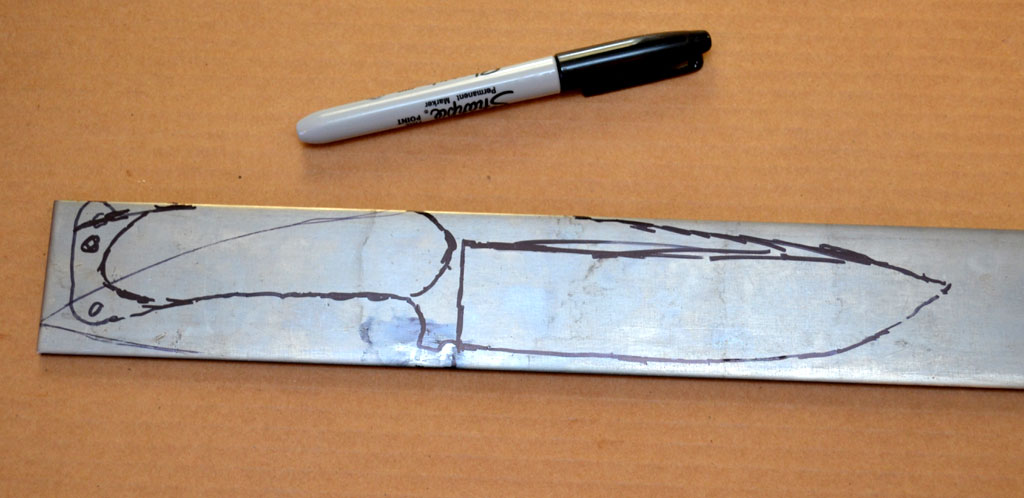 M40 Rough grinding to shape…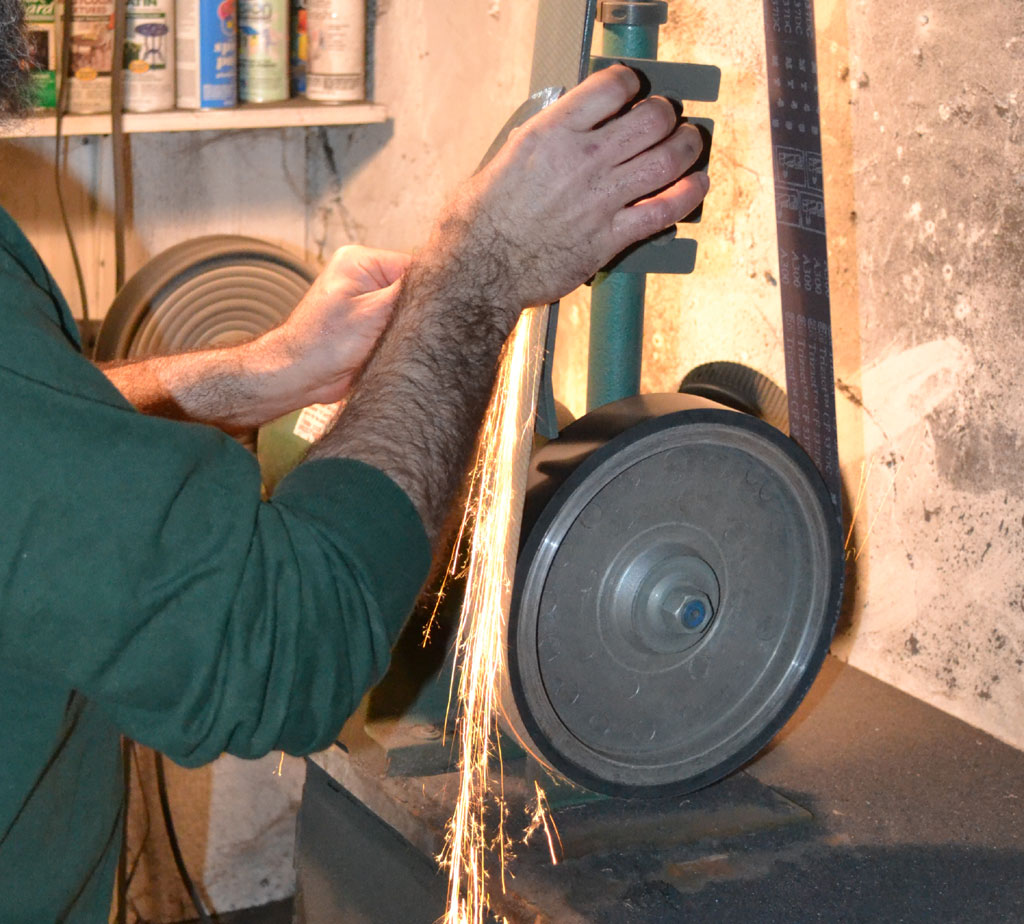 The roughed out blade… still VERY rough!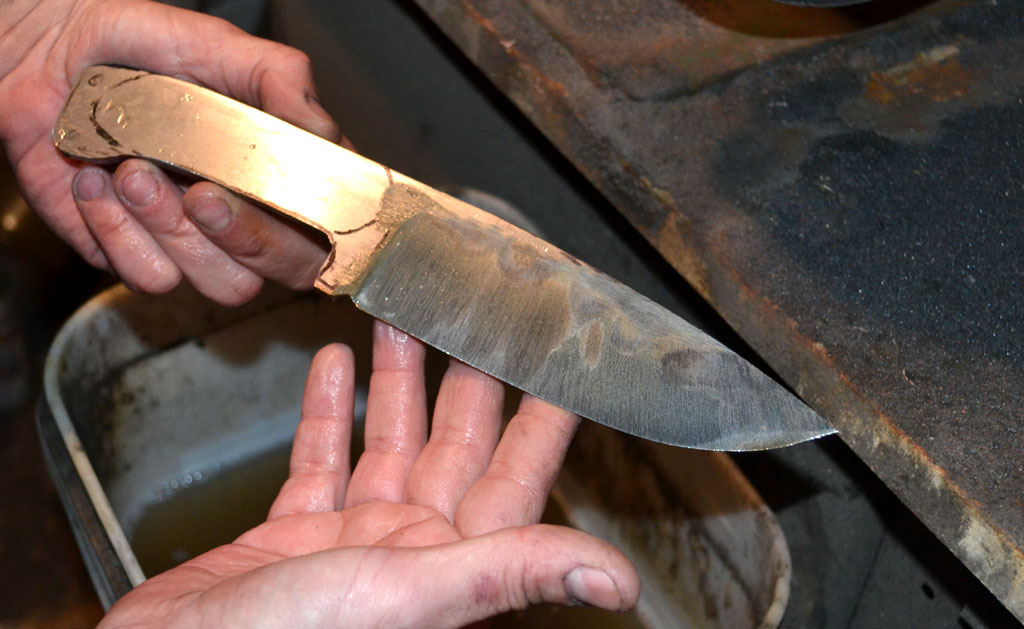 After a LOT more (finer and finer) grinding, it's time to drill for the handle pins.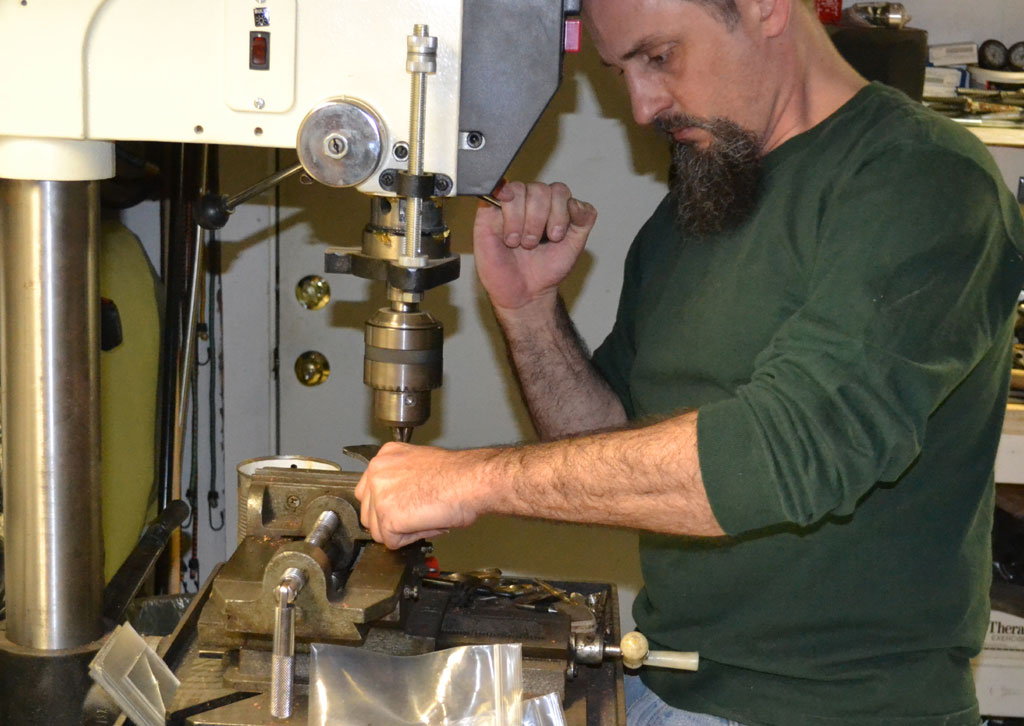 …and now she's ready for a spell in the forge...a 2500F blast furnace that quickly takes the blade from room temperature to a bright, glowing red hot temp.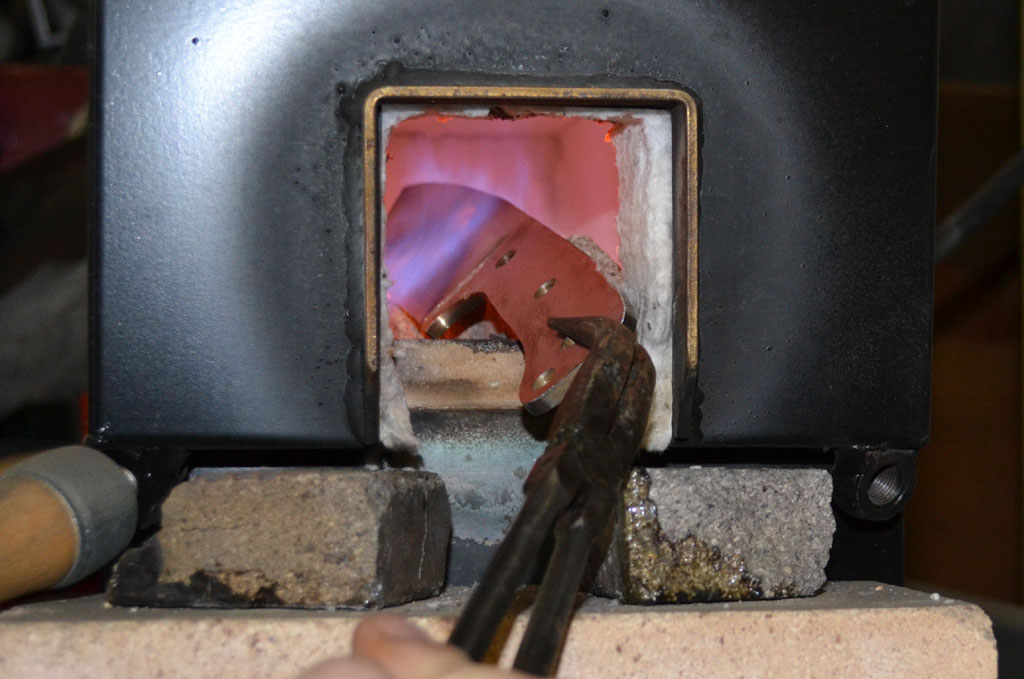 Once the blade reaches about 1800 degrees F, it has changed its crystalline structure and formed carbides. Now we need to essentially freeze those carbides in place by quickly cooling the blade. For this, we give it a dip in used motor oil. This is called a "quench".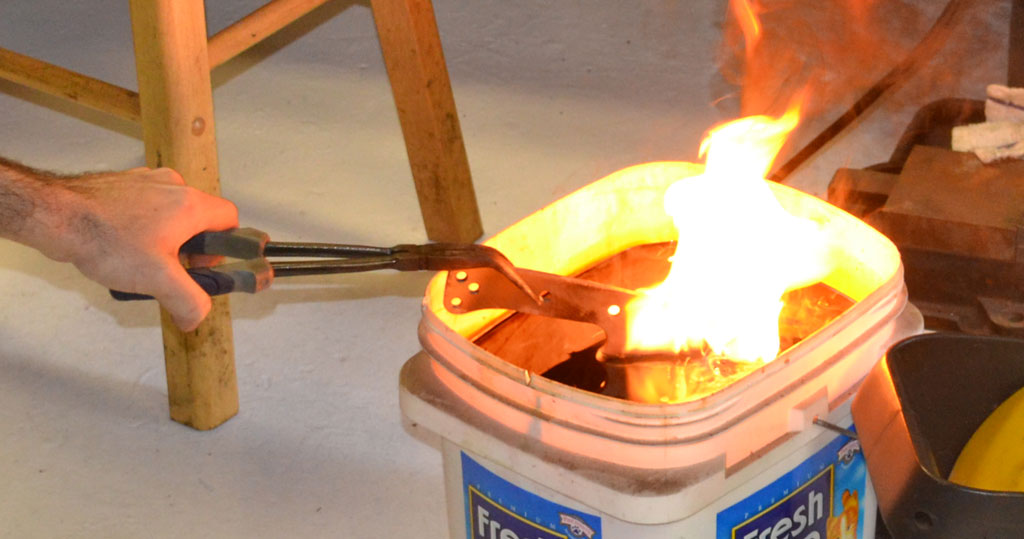 The quench leaves the blade VERY hard… too hard in fact.

More cleanup… some fine grinding and polishing… and she gets baked in the oven at 350F for almost an hour. This is called "tempering". It makes the blade less brittle and brings the blade down to a hardness better suited to a knife.

The temper process also tends to leave a golden-orange oxidation coat…




Time to think about handle slabs. Nick picked a VERY innocuous looking block of Brazilian Cocobolo wood from my exotic hardwood bin. Cocobolo is one of the densest woods in the world and one of only a few types of wood that sink in water.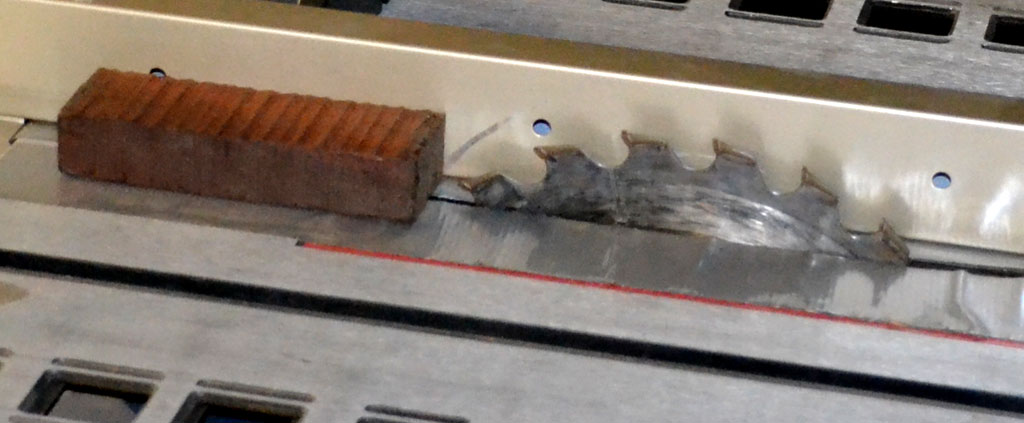 And once we sliced some slabs… HOLY CRAP… just look at the beautiful grain that was waiting inside! Nick sure can pick 'em!




The handles were pinned and peened in place with ¼" brass tube stock.
The blade was polished out to remove the oxidation coat.

After lots of shaping, sanding and polishing to bring out the beautiful woodgrain and blade luster… she's shaping up to be a mighty beautiful blade!







Started @ 1:30pm – Finished @ 5:30pm (4 hours total working time). Not bad for a Sunday afternoon!
More to come!
---
---
All Text, Graphics, Animations, Video, and Commentary on this website was created by, and is the intellectual property of m4040@m4040.com. All Rights Reserved. Unauthorized reproduction is punishable by up to a $500,000 fine or 5 years imprisonment for a first offense, and up to a $1,000,000 fine or up to 10 years imprisonment for subsequent offenses under the Digital Millenium Copyright Act (DMCA). Requests for use of this material should be forwarded to m4040@m4040.com. Why did I add this disclaimer? SEE WHY.