All Text, Graphics, Animations, Video, and Commentary on this website was created by, and is the intellectual property of m4040@m4040.com. All Rights Reserved. Unauthorized reproduction is punishable by up to a $500,000 fine or 5 years imprisonment for a first offense, and up to a $1,000,000 fine or up to 10 years imprisonment for subsequent offenses under the Digital Millenium Copyright Act (DMCA). Requests for use of this material should be forwarded to m4040@m4040.com.
---
Latest Project
---
Here's my latest... almost 18" overall, heavy as a bugger, 1/4" 5160 spring steel, differential tempering, full tang construction, and it will mow hair from tip to hilt.
I started with a rectangular billet of 5160 spring steel, and marked my cuts.

Here is the initial blank after I cut it to shape, beveled, and cleaned up. I've also cut some saw teeth into the backside.

Here you can see I've added a black Micarta handle and brass guard. I've also done some final shaping and polishing.

In this picture you'll see that I've blued the blade and also blacked out the screw heads. The Kydex sheath I made is shown wrapped in paracord. I'm not quite done yet, but it's getting there...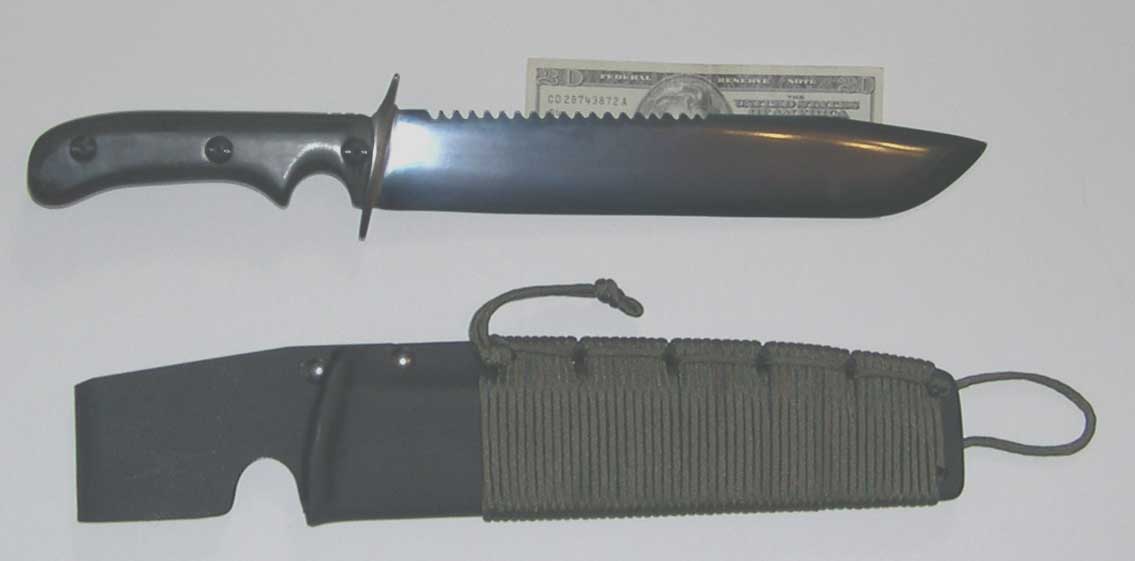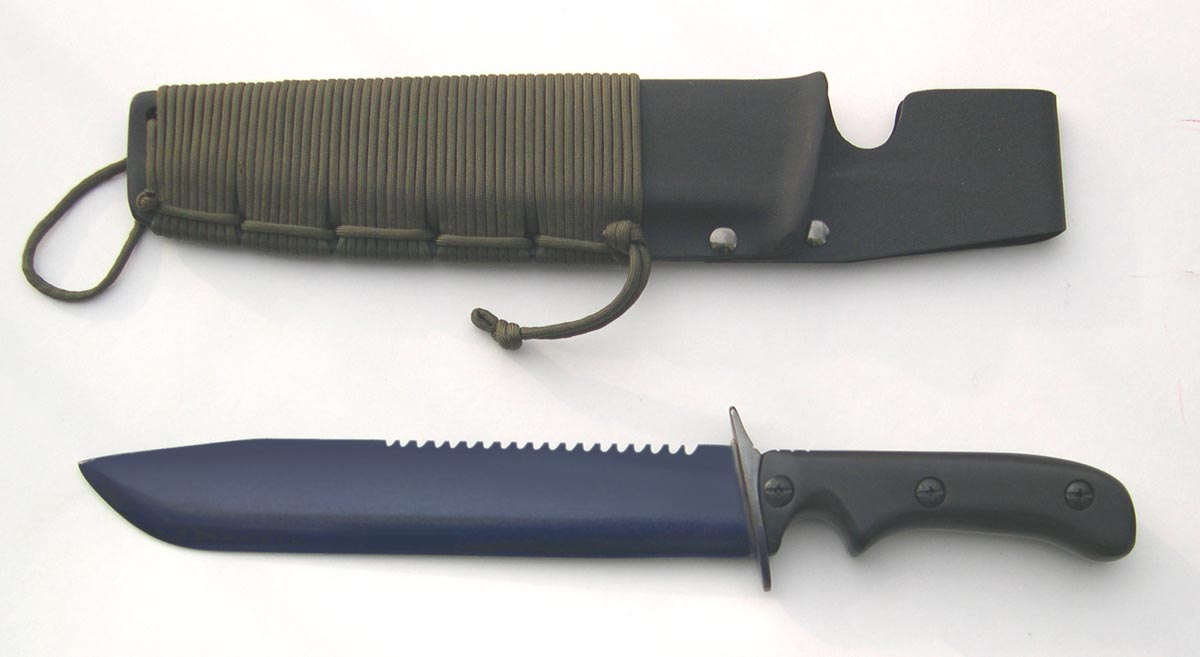 Here you can see I have done a custom masked logo on the blade, and an embossed logo in Kydex for the sheath. The blade was masked along the top and bottom edges (the logo as well), and then sand-blasted and airbrushed with Brownell's Gun-Kote. The Gun-Kote was then baked on.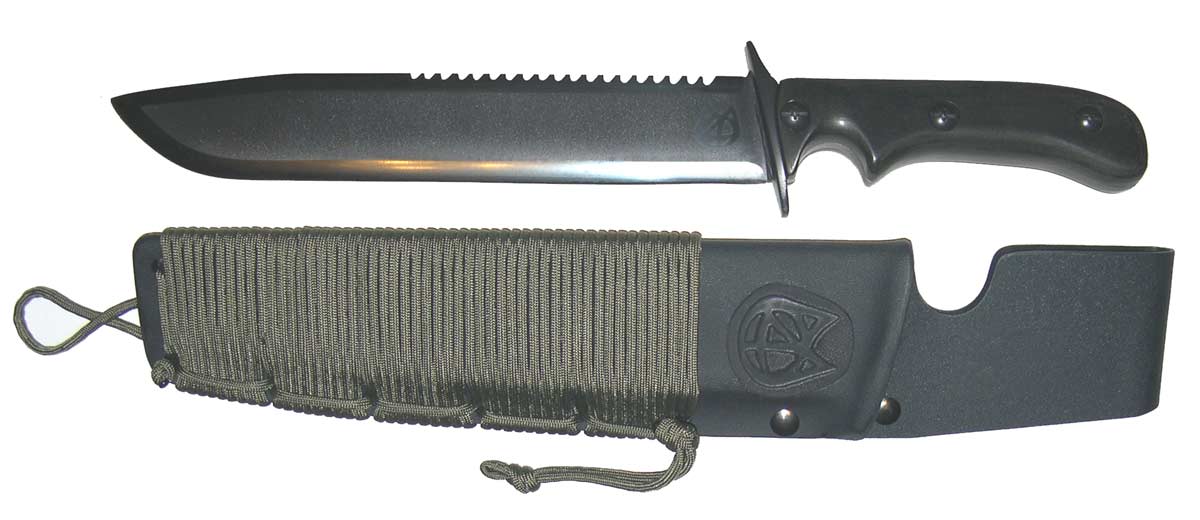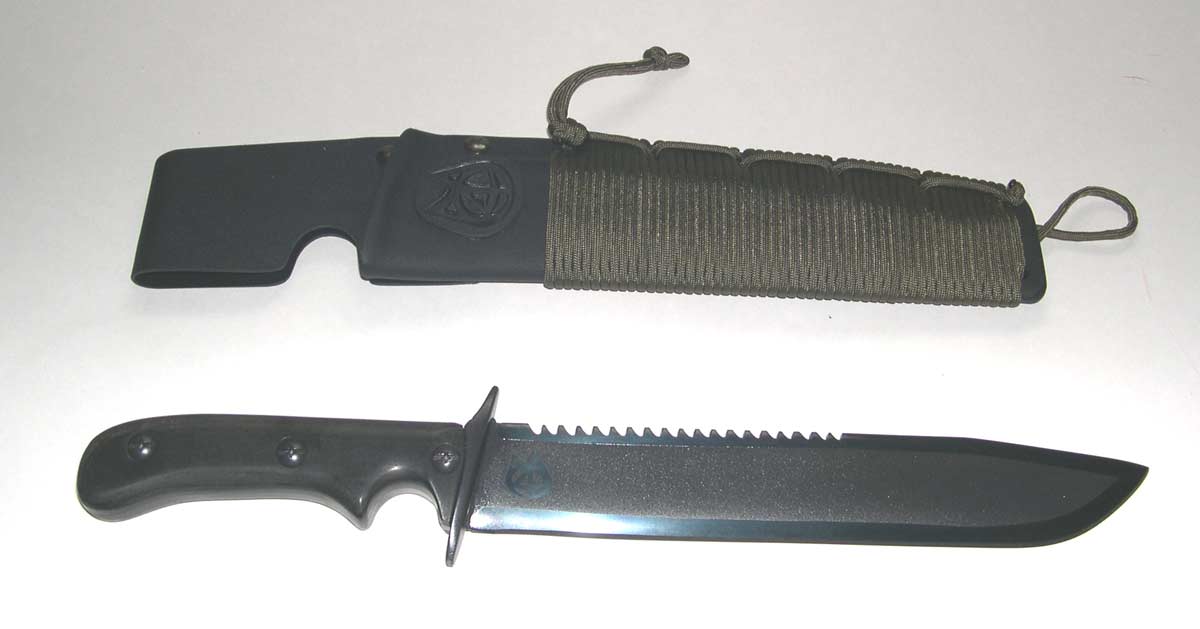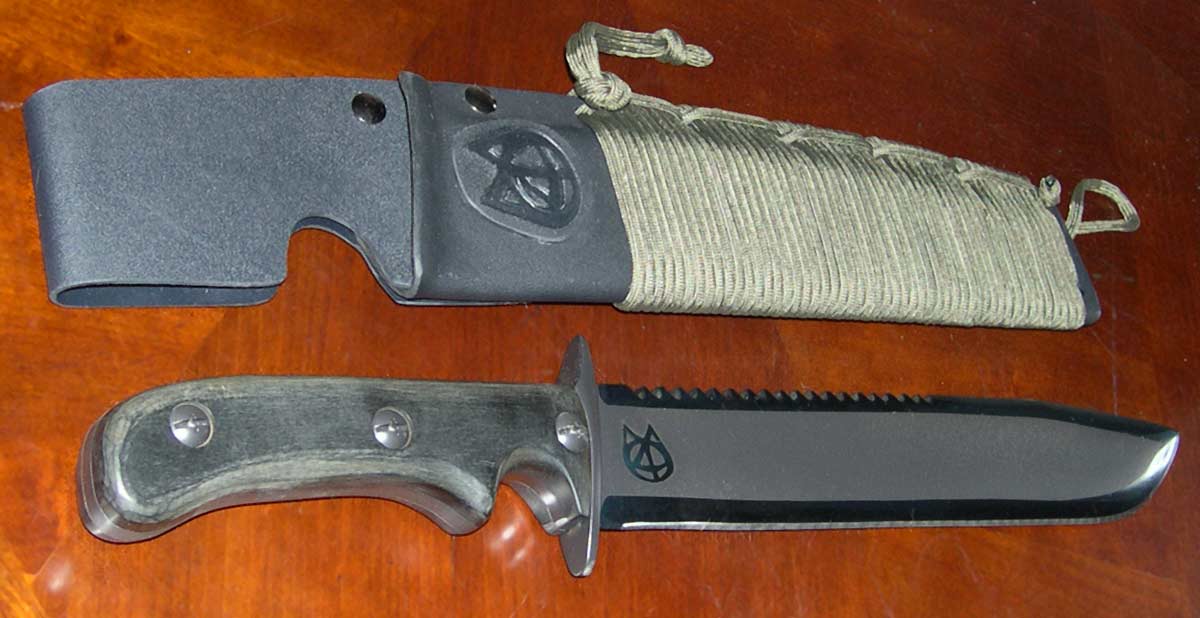 -M40-
---
Return to M40's Ghurka Modification Page